Pancake Tuesday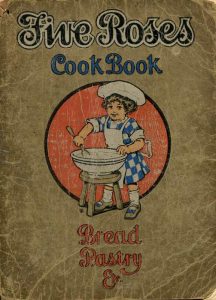 Pancake Tuesday is the day before Lent starts.  In 2021 it's today, February 16.
Traditionally, Pancake Tuesday was a day for using up rich foods that could not be eaten during Lent. Therefore people made pancakes using leftover eggs and butter. In Britain, many towns and villages have pancake races, a tradition begun in the 15th century when a Buckinghamshire woman rushed to confess her sins while making pancakes and took her pan to church.
Pancake Tuesday used to be called Shrove Tuesday. The word "shrove" comes from the word "shrive", meaning to confess one's sins and receive forgiveness before the start of Lent, which in turn marks forty days before Easter. In the Christian religion, Lent continues to be a time to fast and give up something that people really like (it used to be meat, now it's more often a luxury item like chocolate).
In New Orleans, Mardi Gras "Fat Tuesday" has long been a huge occasion for partying. The British made it into a day for cooking, flipping, and racing with pancakes. And in "British" Columbia, Pancake Tuesday is a unique day on which to recognize the British part of our food history.
Celebrating with pancakes may have come from Maslenitsa, a Slavic festival that celebrates the sun and the end of winter. The circular pancake represented the sun warding away the evils of  darkness and cold.  Many other religions also make a point of acknowledging forty days or of undergoing a period of fasting (e.g. Ramadan).
The perfect pancake is supposedly a cross between a French crêpe and an English hotcake. Not too thin and not too thick, and about the size of a dinner plate. Pancakes are easy to make and the ingredients are found in most kitchens.
Here are a few cooking tips that make a perfectly delicious  pancake.
Have all ingredients at room temperature. Warm up the eggs in water if necessary.
Mix liquid ingredients in one bowl and add them to the dry ingredients in a second bowl. Use a whisk or fork and don't overmix. Yogurt or buttermilk work better than regular milk.
Let the batter sit for 5 or more minutes if possible.
Very lightly grease the pan or griddle (e.g. just wipe a paper towel with a bit of oil on it over the surface). Too much fat makes the pancakes "fry" rather than bake.
Pre-heat the pan or griddle and test with a drop of water. If the water droplet dances on contact with the hot pan, it's ready to pour in the batter.
Use about two tablespoons of batter per pancake and smooth out the batter a bit.
When the bubbles on the top of the pancake start to burst, it's ready to flip. But only once!
The second side will take only half as long as the first side.
Keep warm in a single layer (not stacked – they'll get soggy)
Here are three recipes: #1 is a grade 8 tried and true recipe, #2 is nicely decadent, , and #3 is a recipe from the 1915 Five Roses Cook Book. Compare the directions and proportions of ingredients in each recipe.
Grade 8 tried and true pancakes
1 egg
125 mL. buttermilk or yogurt (1/2 cup)
15 mL. oil (1 Tablespoon)
2 mL. vanilla (1/2 tsp.)
125 mL. flour (1/2 cup)
10 mL. sugar (2 tsp.)
3 mL. baking powder (1/2 tsp.)
1 mL. baking soda (pinch)
1 mL. salt (pinch)

In a small mixing bowl beat egg until frothy. Add yogurt, oil and vanilla.
In a medium mixing bowl, combine dry ingredients. Add liquid to dry ingredients mixing until just combined. Batter should be lumpy.
Heat fry pan over medium heat. Add small amount of oil.
Pour about 60 mL. of batter for each pancake.
Turn pancake when bubbles form and begin to break on top side.
Cook one minute or less on second side.
Place on baking sheet and keep warm in single layer in low temp. oven (250⁰ F).

Nicely Decadent Pancakes (follow the directions in #1)
4 eggs
1 cup yogurt or buttermilk
1 cup milk
1 tablespoon canola or sunflower oil
1 1/2 cups all-purpose flour
2 teaspoons baking powder
1 teaspoon baking soda
1/2 teaspoon salt
3.  1915  Recipe in the Five Roses Cook Book (note the amount of flour suggested – a good guess would be 2 cups)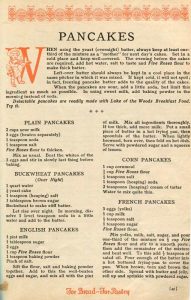 NOTE: Website addresses are subject to change.
https://en.wikipedia.org/wiki/Maslenitsa
 http://www.diversitybestpractices.com/2017-diversity-holidays
http://www.express.co.uk/life-style/food/642198/Shrove-Tuesday-facts-why-do-we-eat-pancakes
https://www.npr.org/2021/02/16/967761058/in-a-year-without-parades-mardi-gras-in-new-orleans-is-all-about-house-floats
Five Roses Cookbook: Bread and Pastry Etc. (1915).  Lake of the Woods Milling Company Limited.  Montreal: Winnipeg. (p. 49).